On Thursday night, the fun that was lived in the ICON Park, in Orlando, turned into tragedy, when a 14-year-old boy died after falling into the void from the famous free fall machine Orlando Free Fall.
It was an unfortunate accident and a nightmare for the parents of the minor, identified as Tire Sampson, who gave him permission to travel from his home in Missouri to Orlando with the family of one of the boy's friends.
But, What is known about the attraction from which the 14-year-old fell?
The construction of the Orlando Free Fall was announced in May 2019 along with that of the also renowned Orlando Sling Shot attraction. Both works were carried out by the Sling Shot Group company, according to NBC WESH 2.
However, the opening dates of the two attractions were delayed multiple times due to the covid-19 pandemic, until they finally opened to the public last December.
The construction of the Orlando Free Fall was completed in October 2021, being the tallest free fall machine in the United States at 430 feet tall. It is even the second highest drop of an amusement park machine in the world, being only surpassed by Zumanjaro: Drop of Doom, which is located in New Jersey.
According to the ICON Park website, the attraction in which the minor died has the capacity to operate with up to 30 passengers simultaneously.
During operation, the machine reaches its highest point, tilts about 30 degrees forward to place passengers in a position facing the ground. It is at this time that people fall from more than 400 feet at a speed of more than 75 miles per hour.
Despite its impressive structure, the machine does not have a good security system, according to people who have ridden it and who have written their comments on social networks.
"I was there last weekend. The teens working the ride did not do a safety protocol on any of us rides. There is no seatbelt, just a harness that is not safe. Do not ride this ride ", claimed Michmel M.
"Don't ride! Employees don't check people's safety!" warned Becca Hunter.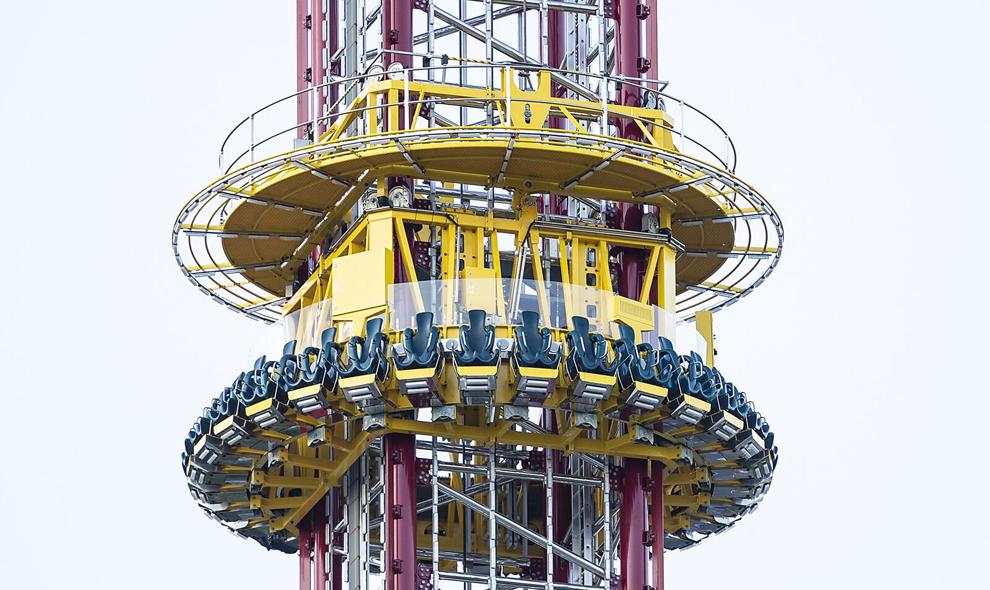 .